I love being crafty, but I'll admit it's not my forte. I can hem pants and cross-stitch and make basic sewn items from a pattern. I bake, but don't even think about asking me to decorate a cake beyond writing "Happy Birthday" crookedly.
Fortunately for me, there are a lot of easy crafts out there – easy to learn, easy to do, or at least with good instructions. That's one of the reasons I like to cross-stitch. Learning the basics of cross-stitch is easy, and from there you can make things as simple or complicated as you like. It's also a craft I find soothing, something to do with my hands that requires some, but not all, of my focus.
There are some amazing folks out there who have come up with supremely awesome geeky cross stitch patterns. This is good, since making patterns is beyond my skill but following them is well within my reach.
Spend a few minutes searching Pinterest, Etsy, and Buzzfeed and you will find an amazing variety of patterns and completed cross-stitches ranging from the very basic to amazingly detailed works of art that must have taken someone months, possibly years.  Below are some of my favorites that have been added to the "someday when I have time to catch up on stuff like this" list.
If you have time to dig around on google, there are a lot of free patterns out there.  The ones that aren't free tend to be in the $3-6 range.  If a pattern is more than $10 it better be something really, really amazing.  Here are a few of the better free ones I've seen.
In the paid range for patterns, the best ones I've found are all on Etsy. Weelittlestitches has these great patterns for the characters of many beloved movies, comics, shows, and games.  The ones that currently have my eye are the Fellowship of the Ring and Star Wars casts.  She also has Sherlock, Big Bang Theory, Princess Bride, Dr. Who, Buffy, Labyrinth, and… yeah, I could spend a lifetime trying to make all these adorable cross stitches.
Another Etsy seller, Bombastitch, has Benedict Cumberbatch (who wouldn't want that face on their wall?) and this beautiful throwback to  my childhood:
Etsy seller CraftyCompanion has a great assortment of Dr. Who, My Little Pony, and other assorted geekiness.
And probably the first one I of these I will actually make, from Etsy seller Dorkstitch, because my kid is kinda obsessed with Darth Vader:
This one from Nerdylittlestitcher would be awesome as an end-of-school-year gift for a math teacher:
From Capesandcrafts comes this awesome Captain Mal quote (with lovely decorative border!):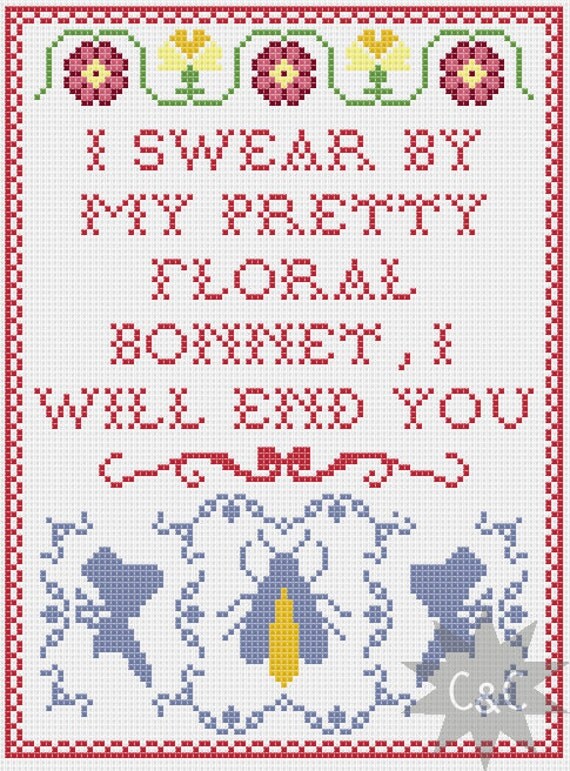 And one of the best Star Wars lines of all time, also with ridiculously great border: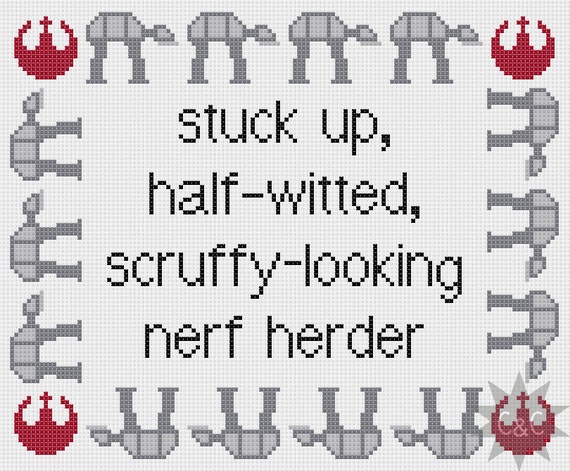 I saved the best for last – this beauty from robinsdesign, which is both decorative and functional.  I'm determined to make one before my kid takes high school chemistry.  So I have less than a decade left… sounds about right.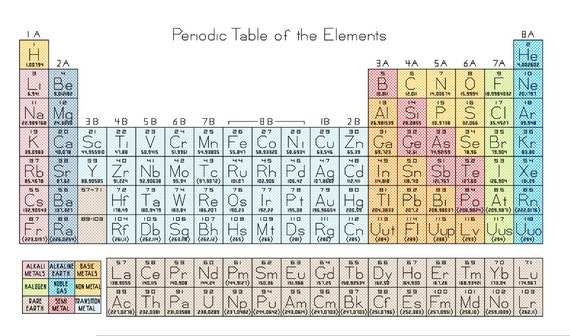 Which ones are your favorites?